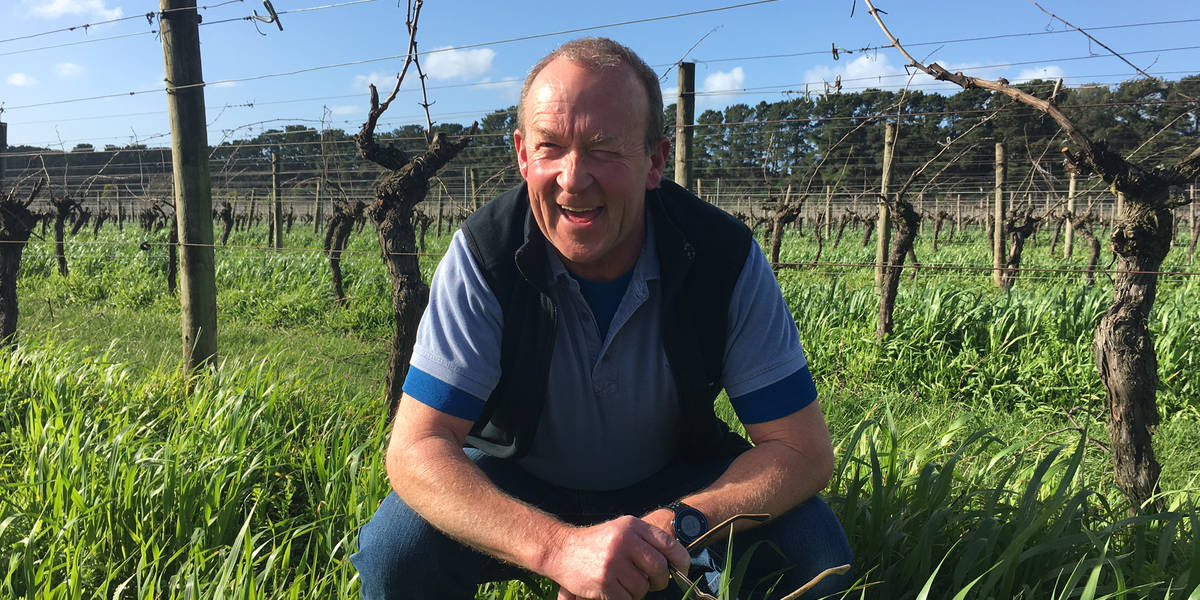 Kevin started his career in the Yarra Valley where he worked with James Halliday at Coldstream Hills for 3 years. Years later with a family and winemaking dreams of his own, he moved to the Mornington Peninsula and started his own winery, T'Gallant where his love of Pinot Grigio was formed.
Kevin's winemaking son and wine consultant wife all share his passion for Italian varietals. Naked and the backing of similarly enthusiastic Angel allows Kevin to keep the McCarthy family at the forefront of Italian varietal production in Australia.
What does Naked mean to Kevin? It's the ability to tell his story directly to those who will experience drinking his wines, and the timely feedback and support from a wide ranging online wine community.
Map of Kevin's vineyard
Kevin McCarthy's Story
"Copy goes here"


Top